More Related Stories
Audi Football Summit to Take Place in New Jersey This July
May 15, 2014 --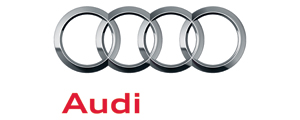 HERNDON, VA -- (Marketwired) -- 05/15/14 --
Summit to take place on July 31, 2014 at Red Bull Arena
International match will feature FIFA Club World Champion FC Bayern Munich and Club Deportivo Guadalajara

This marks the first time Audi has brought the international excitement of soccer stateside
Audi will bring the excitement of world-class soccer to the U.S. this July with the Audi Football Summit. Featuring the globally-recognized team FC Bayern Munich, the Summit will culminate with an international match on July 31 at 8:00 PM EST at Red Bull Arena in New Jersey against one of Mexico's most historic and popular clubs, Club Deportivo Guadalajara. The match will be broadcast via television stations and websites nationwide.
Tickets can be bought via tickets.newyorkredbulls.com or by calling 1-877-RB-SOCCER.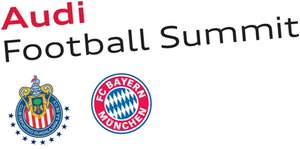 "As the U.S. appetite for international soccer grows, we are proud to play host to one of the most historic and acclaimed soccer teams in the world," said President Scott Keogh, Audi of America. "Audi is honored to work with a world-class football club like FC Bayern and is looking forward to an exciting match!"
FC Bayern Munich has won five titles in 2013, including the UEFA Champions League, and is current FIFA Club World Champion. AUDI AG is partner and partial owner of FC Bayern in the 11th season. All players drive Audi cars from across the range. Earlier this year, FC Bayern opened its first overseas office in New York. For the Summit, players and members of the board will stay in the city for four days.
"This tour with Audi, our long-term partner, is a fantastic opportunity for Bayern Munich," said Jörg Wacker, Member of the Board of FC Bayern Munich. "We have more than 15 million followers in the United States and this tour is a perfect opportunity for our fans to see their favorite team in person. At the same time, the American metropolis is where our first foreign office is located."
One of the most historic and popular clubs in Mexico, Chivas has captured 11 first division titles and has raised two Copa México trophies.
"We are pleased to participate in an event of this magnitude where the most popular team in Mexico takes on European champions FC Bayern Munich," Chivas Guadalajara Sporting Director Juan Francisco Palencia said. "We are also excited to return to the New York-area and play in front of our fan base there."
Red Bull Arena is home to Major League Soccer's New York Red Bulls club.
ABOUT AUDI
Audi of America, Inc. and its U.S. dealers offer a full line of German-engineered luxury vehicles. AUDI AG is among the most successful luxury automotive brands globally. The Audi Group delivered 1,575,500 vehicles to customers globally in 2013, and broke all-time company sales records for the 4th straight year in the U.S. Through 2018, AUDI AG will invest about $30 billion on new products, facilities and technologies. Visit www.audiusa.com or www.audiusanews.com for more information regarding Audi vehicles and business topics.
About FC Bayern Munich
FC Bayern Munich was founded by eleven football players in 1900. In the meantime the professional football team has become the most successful outfit in German football history, having won a record number of 24 national championships and 16 national cups. With its five European Cup titles FC Bayern Munich is one of the big players in European Football. In the 2012/13 season FC Bayern Munich became the first German team in football history to win the continental treble consisting of the Champions League, the German Bundesliga and the German domestic cup. In December 2013, Bayern also won the FIFA Club World Cup. With 240,509 members (April 2014) Bayern is the second-biggest sports club in the world in terms of membership numbers. Since the beginning of the 2005-2006 season FC Bayern München plays its home games in the Allianz Arena. The team colors are red and white. In the United States, Bayern is currently having 15 million followers. Bayern's last visit to the United States was in 2004. As part of its US tour in summer 2014, Bayern will also play the MLS Allstar Game on 6th August in Portland. Contact details of FC Bayern Muenchen LLC: Rudolf Vidal, 560 Lexington Avenue, NY 10022, New York, Tel.: +1 212 230-9029, E-Mail: [email protected].
About Soccer United Marketing
Founded in 2002, Soccer United Marketing (SUM) is the preeminent soccer business company in North America. SUM holds the exclusive rights to the most important soccer properties in the region, including: all commercial rights to Major League Soccer; the United States Soccer Federation; promotional and marketing rights to Mexican National Team games played in the United States, and the CONCACAF Gold Cup™. SUM also manages promotional and marketing rights in the United States for Mexico's most popular sports team, Club Deportivo Guadalajara (Chivas).
In 2009, SUM announced the creation of the MLS Digital Properties, the only soccer advertising network of its kind, covering all facets of the sport in the U.S., and which allows advertisers to reach millions of soccer fans via online advertising and sponsorships campaigns. These global properties are represented by SUM's slogan: One Sport. One Company.™ For more information, please visit www.SUMworld.com.
Image Available: http://www2.marketwire.com/mw/frame_mw?attachid=2594753

Copyright @ Marketwire
Related Keywords:
Sales,Advertising,Marketing,Sales & Marketing,Internet,Sales,Sales,Post/Production,Director,Business,Marketing,Broadcast Technology,Broadcast,Facilities,USA,Marketwire, Inc.,Sports,Television,Business,Sports,Soccer,mexico,
---
Source:Marketwire. All Rights Reserved