More Related Stories
This Technology Launches Version 2.0 of SwitchStream Alternate Content Delivery Software
SwitchStream, Deployed by a Top MVPD, Delivers Alternate Programming in Both Digital Cable and IP Environments
April 08, 2014 --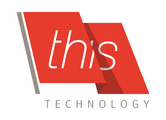 DENVER, CO -- (Marketwired) -- 04/08/14 -- This Technology, a leading provider of dynamic ad insertion and alternate content delivery solutions, today announced version 2.0 of its cloud-based alternate content delivery software, now called SwitchStream™. MVPDs use SwitchStream to deliver regionalized content to the right audience, provide alternate content in instances where content has been blacked out, and execute market protection when there are schedule changes. The latest update adds unprecedented functionality, including unified support for both Title VI IP video streams and QAM-based digital TV platforms. This removes the need to duplicate management efforts across platforms and enhances visibility of alternate content execution.
Content operations are increasing in complexity as MVPDs consolidate video operations and transition Title VI content to IP video to support a range of devices. Managing blackouts, such as for sports content, in this environment is difficult because MVPDs lack the visibility into whether a blackout was properly executed. SwitchStream restores this visibility and gives MVPDs the flexibility to move content origination points during consolidation, while preserving the subscriber experience. Additionally, MVPDs can confidently deploy new IP services without worrying about regionalized content re-origination, regardless of platform or changes to the network.
"The IP transition continues to introduce complex video delivery challenges," said Denise MacDonell, vice president of product management, This Technology. "SwitchStream brings first of its kind functionality to simultaneously support alternate content delivery across QAM and IP simultaneously. This system is live today and proven to create the operational efficiency that MVPDs need as they expand multiscreen offerings."
SwitchStream version 2.0 delivers key functionality for MVPDs including:
Transparency. Visibility and control are ensured by modeling regions and acquisition systems that mirror the plant in both digital cable and IP environments.
Reporting. Immediately generate event reports that verify alternate content delivery.
Signaling support based on ESAM. Full support for CableLabs® Real-Time Event Signaling and Management (ESAM) API.
In-band signaling based on SCTE 35 cues. Enables programmers to convey blackout information via the SCTE Digital Program Insertion Cueing Message for Cable standard.
Out-of-band signaling based on alternate content event schedules. Comprehensive control across acquisition point configuration, repeat signaling, signaling for a specific acquisition point, and starting or ending events based on unsolicited event signaling.


To learn more about SwitchStream, visit www.thistechnology.com.
About This Technology, Inc.
Founded in 2006, This Technology, Inc. provides dynamic ad insertion and alternate content delivery platforms that help MVPDs and programming networks monetize and easily place content on any screen. These platforms seamlessly connect video operations and advertising architectures for real-time communication about content and advertising availability. This streamlines the process of serving both local and national content and ads to consumers across VOD, network DVR, IPTV, TV Everywhere and mobile devices. This Technology has raised financing from General Catalyst Partners and counts Comcast, Verizon, NBCUniversal and ABC among its customers. It is based in Denver, with offices in New York City. For more information, visit www.thistechnology.com.
Brian Baumley
BLB Communications for This Technology
+1 (609) 759-0252
Email Contact


Copyright @ Marketwire
Related Keywords:
Programming, Authoring/Programming, Broadcast Technology, DTV, Software, IPTV, Marketwire, Inc., Sports, Television, Sports,
---
Source:Marketwire. All Rights Reserved