More Related Stories
Salem Adds Another Heavy Hitter to Its New York Talker
April 07, 2014 --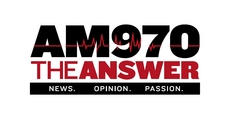 CAMARILLO, CA -- (Marketwired) -- 04/07/14 -- Salem Communications Corporation (NASDAQ: SALM) announced today that Joe Walsh will be joining the air staff at AM 970 The Answer in New York, as well as keeping his duties on Salem NewsTalker AM 560 The Answer in Chicago, effective immediately. Walsh has been doing double duty since late January. The 5pm ET hour will be New York only, while Walsh will continue his 5-8pm CT hours in Chicago.
"We looked at a lot of options for late afternoons, but once we put Joe on the air in New York something magical happened. He instantly bonded with the New York audience," said Salem VP Director Spoken Word Format Phil Boyce, who is also the regional Ops VP for the New York Region. "Joe sounds like he was born and bred in New York with a fire-breathing attitude. New York politicians need to get ready for this guy."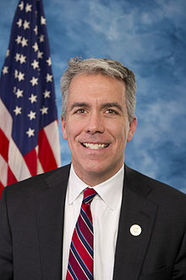 Walsh, a former Congressman from the Chicago area, began doing an evening show for Salem's Chicago station WIND about a year ago, where he instantly became a hit and was quickly moved to afternoons. Now Walsh is skewering New York politicians in New York and Chicago politicians in Chicago. "When Governor Cuomo said 3 months ago that conservatives weren't welcome in New York I took that as an invitation," said Walsh. "Other talk show hosts threatened to leave New York, but I told the folks at AM 970 I want to go where the enemy lives, and they took me in."
In a short time, Walsh has made a name for himself at the expense of Cuomo, New York Mayor Bill De Blasio, and wannabe politician Donald Trump. "I will be looking for anybody who would destroy an America of free men and free women," said Walsh. "Every day I want to fight those people and wake the rest of us up before it's too late." While Walsh's tenure in Congress lasted only one term, his tenure as a talk show host has the potential to last a lot longer.
"I have had the privilege of finding some great talk talent out there and seeing them blossom when put on the right platform. Joe is that kind of talent, and we will be hearing big things from him in the future," said Boyce.
Follow us on Twitter @SalemCommIR.
About Salem Communications
Salem Communications is the largest commercial U.S. radio broadcasting company that provides programming targeted at audiences interested in Christian and conservative radio content, as measured by the number of stations and audience coverage. Upon completion of all announced transactions, the company will operate a portfolio of 103 radio stations in 39 markets, including 62 stations in 22 of the top 25 markets. Salem's portfolio includes 40 stations programmed in a Christian talk format, 27 in a conservative talk format, 12 in a contemporary Christian music format, 8 in a Spanish Christian format and 10 in a business talk format. We also program the Family Talk™ Christian-themed talk format on XM Radio, channel 131 and operate ChristianRadio.com and Conservativeradio.com.
Salem also owns Salem Radio Network®, a national radio network that syndicates Christian and conservative talk, news and music programming to approximately 2,500 affiliated radio stations, and Salem Media Representatives, a national media advertising sales firm with offices across the country.
Salem operates Salem Web Network, an online provider of Christian and conservative themed news, analysis and commentary. Christian content websites include: Christianity.com, Crosswalk.com®, BibleStudyTools.com, GodTube.com and GodVine.com, WorshipHouseMedia.com and OnePlace.com. Conservative opinion websites include Townhall.com™, HotAir.com, Twitchy.com, Redstate.com and HumanEvents.com.
Salem also owns Regnery Publishing, the country's leading publisher of conservative books. Salem Publishing™ circulates Christian and conservative magazines including Homecoming, YouthWorker Journal™, The Singing News, Preaching and Townhall Magazine™. Xulon Press™ is a provider of self-publishing services targeting the Christian audience.
Image Available: http://www2.marketwire.com/mw/frame_mw?attachid=2560650

Company Contact
Phil Boyce
VP/Director, Spoken Word Format
Salem Communications
(646) 543-7445


Copyright @ Marketwire
Related Keywords:
USA, Marketwire, Music, Internet Technology, Business, Congress, Men, Women,
---
Source:Marketwire. All Rights Reserved