More Related Stories
World Moto Ready to Enter a Multi-Trillion Dollar Market
February 24, 2014 --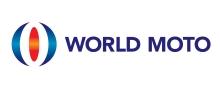 NEW YORK, NY -- (Marketwired) -- 02/24/14 -- World Moto, Inc. (OTCBB: FARE) (OTCQB: FARE) (BERLIN: WM7) (BERLIN: A1J8SY) ("World Moto" or the "Company") is pleased to announce that it will begin its Yes™ personal retail delivery services on March 14. Changing the way the world goes around, World Moto is a global authority on the $500 billion dollar a year motorcycle taxi industry and inventor of the Moto-Meter™, Wheelies™, and Yes™.
World Moto has recently completed pre-trials of its Yes™ delivery platform, and is preparing for a soft launch of Yes™ on March 14. Services will be introduced in a modern district of downtown Bangkok, with plans to eventually cover the entire Greater Metropolitan Area before expanding throughout the country and into international markets. The initial offering will leverage public convenience store chains to deliver refreshments, personal and childcare products, stationery, and other necessities anywhere in the service area in less than 15 minutes. This unprecedented capability is made possible through World Moto's extensive relationships with drivers and operators in the motorcycle taxi community.
The Company intends to use its Wheelies™ technology to advertise Yes™ in the target area. Wheelies™ are a personal digital canvas in the physical world that can display full motion images and stunning visual graphics on the spinning wheels of motorcycles. When used to display advertising, a roaming motorcycle equipped with Wheelies™ provides one of the few means of accessing a target audience in an arbitrary geographically localized area. The availability of Wheelies™ to assist with marketing was one of the key milestones required for the launch of Yes™, which promises to be the world's fastest and most reliable local delivery service.
The Company estimates that the market for personal retail delivery may grow to as many as 2 million shipments per day in Bangkok alone, and will reach into the many hundreds of millions per day globally. Nearly all types of local commerce and commodities are candidates to be serviced by Yes™, representing a worldwide industry worth trillions of dollars annually.
This industry is expected to be the final battlefield for the world's largest e-commerce companies, as explained by Fortune Magazine who stated in June of last year that "The next frontier of U.S. e-commerce growth is within the 'last mile' of local commerce, where 75% of all retail spending occurs fifteen miles from home." The Company will be competing in this market with other startups such as Postmates and Instacart, as well as industry goliaths such as Amazon and eBay Now. It is commonly accepted by analysts today that whoever wins in this space will eventually rise to claim the mantle of the world's most valuable company.
Yes™ is positioned to own this 'last mile' over a large portion of the globe. Throughout much of the world, motorcycle taxi drivers have erected an unrivaled infrastructure within their local communities, and it is this preexisting resource that gives Yes™ its unparalleled advantage in terms of both human capital and proven capabilities. The Company is in a unique position to capitalize on this invaluable asset by leveraging its industry defining product, the Moto-Meter, and propel Yes™ into a dominant position within this strategic market.
World Moto CEO Paul Giles remarked, "Everyone now understands the importance of delivery in the e-commerce experience. Deborah Sharkey, an eBay vice president, recently declared that 'Consumers expect to be able to shop anytime, anywhere, and immediate delivery is a logical extension of that immediate gratification.' Similarly, Amit Agarwal, a vice-president at Amazon, stated 'The whole promise of e-commerce is convenience and a big part of convenience is fast and reliable delivery.' These and other statements underscore the recognition throughout the industry that the moment that matters most -- the arrival of the item -- is where the battle for this sector will be won or lost. Ultimately, it won't be an abstract corporate philosophy that will win that battle. It will be the fastest and most reliable delivery person on the street. We are working tirelessly to guarantee that Yes™ will own the last mile. Once this is accomplished, the predominantly technology related problems involved in moving up the value chain to take over the space occupied by today's e-commerce giants are orders of magnitude easier to resolve than the predominately human resource related issues that they will experience trying to move down the value chain into our sphere."
A video demonstrating this technology will be forthcoming before the launch date.
Recent press releases
Achievements of 2013:
http://www.marketwired.com/press-release/world-moto-celebrates-historic-achievements-2013-prepares-significant-revenues-2014-otcbb-fare-1865468.htm
About World Moto
World Moto, Inc. is the global authority on the $500 billion a year motorcycle taxi industry and creator of the Moto-Meter™, Wheelies™, and Yes™.
Products/Services:
The Moto-Meter™ is a landmark device that CNN, Newsweek, Wired, Moneylife, among others, are calling "the world's first motorcycle taxi meter" and "world's first portable taxi meter" and "first-ever black box for motorcycles," while the Times named it "one of the most significant innovations of this decade" and Fast Company declared it "The First Real Taxi Meter Innovation in 100 Years...a $3 billion dollar idea."
Wheelies™ display static and streaming media on the wheels of motorcycles and automobiles, providing a unique and beautiful new mobile medium for advertising, broadcasting, self expression and publishing. According to Fast Company, Wheelies™ "invents a new kind of screen -- and one that's potentially ubiquitous...It's best seen to be believed."
Yes™ is a personal retail and delivery service that makes local commerce as convenient as the Internet. Simply tap an app and get refreshments, toothpaste, diapers or any necessity delivered anywhere in less than 15 minutes. Yes™ is "Your e-service."
Videos:
Moto-Meter™: http://www.worldmoto.com/videos.php
Wheelies™: http://www.evenbiggerthing.com
Yes™: http://www.worldmoto.com/yes.php
World Moto web: http://www.worldmoto.com
Facebook: http://www.facebook.com/worldmoto
To find out more about World Moto, Inc. (OTCBB: FARE) (OTCQB: FARE) (BERLIN: WM7) (BERLIN: A1J8SY), visit the Company's website and Facebook page, linked above.
Details of the Company's business, finances, appointments and agreements can be found as part of the Company's continuous public disclosure as a reporting issuer under the Securities Exchange Act of 1934 filed with the Securities and Exchange Commission's EDGAR database.
Notice Regarding Forward-Looking Statements
This news release contains "forward-looking statements" as that term is defined in Section 27(a) of the United States Securities Act of 1933, as amended and Section 21(e) of the Securities Exchange Act of 1934, as amended. Statements in this press release which are not purely historical are forward-looking statements and include any statements regarding beliefs, plans, expectations or intentions regarding the future. Such forward-looking statements include, among other things, projections of worldwide sales of World Moto, Inc's products and global markets. Actual results could differ from those projected in any forward-looking statements due to numerous factors. Such factors include, among others, the inherent uncertainties associated with new projects and development stage companies. These forward-looking statements are made as of the date of this news release, and we assume no obligation to update the forward-looking statements, or to update the reasons why actual results could differ from those projected in the forward-looking statements. Although we believe that any beliefs, plans, expectations and intentions contained in this press release are reasonable, there can be no assurance that any such beliefs, plans, expectations or intentions will prove to be accurate. Investors should consult all of the information set forth herein and should also refer to the risk factors disclosure outlined in our annual report on Form 10-K for the most recent fiscal year, our quarterly reports on Form 10-Q and other periodic reports filed from time-to-time with the Securities and Exchange Commission.
Add to Digg Bookmark with del.icio.us Add to Newsvine
Media Inquiries
Email Contact

Investor Inquiries
World Moto, Inc.
Investor Relations
Telephone: (646) 810-8781
Email Contact


Copyright @ Marketwire
Related Keywords:
Broadcast, Digital, Internet/Web, Display, Business, Internet, Streaming Media, Marketing, Broadcast Technology, USA, Marketwire, Inc., Internet Technology, Business, Internet, Streaming Media, Other,
---
Source:Marketwire. All Rights Reserved