More Related Stories
Intel(R) 2013 Superstars Music Competition Announces Grand Prize Winner
After 4 Months, With 2,000 Artists Submitting 3,000 Songs in 8 Categories, and With More Than 200,000 Votes, Sara Lindsay Is the $10,000 Grand Prize Winner
January 06, 2014 --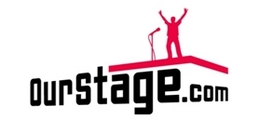 BOSTON, MA -- (Marketwired) -- 01/06/14 -- Intel and OurStage have announced the Grand Prize winner of the Intel 2013 Superstars music competition.
A panel of experts selected Sara Lindsay and her song "Make It All Right" as the best among all entrants. Lindsay will receive a check for $10,000 to help further her music career.
Lindsay was selected by a panel of music experts and professionals, including Austin Renfroe (2011 Intel Superstar winner), Jason Ienner (Manager, Hot Chelle Rae and Haerts), Bruce Tyler (Industry Executive, former EVP at Sony), Tommy Page (VP of Artist and Brand Partnerships at Pandora), Brian Nolan (Senior Director, Creative Agency - Columbia Records), Justin Lassen (Producer, Nihil Studios), Mike Rivet (Sr. Marketing Manager at Intel), and Scott Janovitz (Director of Community at OurStage.com). The panelists determined the Grand Prize winner using a standard set of criteria: presentation, originality and creativity, melody, vocal ability, lyrics, and entertainment value.
The Superstars competition kicked off in August 2013 and invited artists to submit original music in eight genres: Rock, Pop, Latin, R&B, Country, Electronic, Hip-Hop & Rap and Singer-Songwriter. Music fans voted on the submitted tracks at OurStage.com, and the top artist from each genre was awarded a home studio package with a combined value of more than $50,000, including an Intel processor-based Ultrabook™ device, Blue Microphones microphone, Creative Labs speaker, Gibson Brands Inc. electric guitar with case, HMDX Bluetooth wireless speaker, Orange amplifier, Sonos wireless speaker, and a V-MODA metal headphone. The top 20 artists from each genre were then automatically entered into the Intel 2013 Superstars semifinals, where music fans voted on their favorite songs. The overall top 20 final tracks were then judged by the panel for a chance to win a $10,000 cash prize.
To experience the top 160 entrants' original songs, please visit www.superstars2013.com.
About OurStage.com
Ourstage.com is the premier online social platform and a leading destination for discovering new music. Founded in 2007, Ourstage.com champions new music and provides emerging musicians with a platform to share their original work within its vast community comprised of over 200,000 artists from 40 different genres of music and over 4 million music fans from over 150 countries. The acclaimed proprietary judging engine enables fans to vote for their favorite musicians in competitions which ultimately reward winners with major, career-changing opportunities such as recording or touring with major artists like Drake, Jon Bon Jovi, Keith Urban, and Kid Rock, and headlining OurStage.com stages at music festivals like SXSW Music Conference and Warped Tour. For the fans, OurStage.com features original video content, the OurStage.com Magazine, and the exclusive recording series "Songs of the Revolution," in addition to the music by thousands of undiscovered artists. Ourstage.com has also partnered with a wide range of media giants including Clear Channel, MTV, AOL Music, Radio One, BET, CMT, Digital Broadcasting Group, and many more. For more information visit www.ourstage.com.
Press Contacts
Scott Janovitz
OurStage
781-229-5839
Email Contact


Copyright @ Marketwire
Related Keywords:
Broadcast,Pro AV,Digital,Presentors,Pro Audio,Microphone,Broadcast Technology,Marketwire, Inc.,Music,Communications Technology,Entertainment,
---
Source:Marketwire. All Rights Reserved