More Related Stories
Grupo Gallegos Wins Silver at Jay Chiat
October 30, 2013 --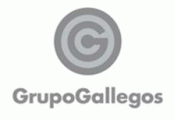 HUNTINGTON BEACH, CA -- (Marketwired) -- 10/30/13 -- Grupo Gallegos, a creatively driven independent advertising and marketing agency, today announced it was recognized by the 2013 Jay Chiat Awards. The agency won a silver award for its "Bedtime Stories" campaign with the California Milk Processor Board, the state-market trade group that created the original "Got Milk?" campaign.
With already high milk consumption levels among Hispanics, Grupo Gallegos was tasked with how much further they could 'milk' the breakfast occasion. The "Bedtime Stories" campaign was intended to revitalize an entirely new consumption occasion: bedtime, and tap into an old, true, and accepted functional benefit of drinking milk: a glass before bed helps you to sleep better. When you sleep better, you have a more positive outlook. This truth fit perfectly within the brand's existing Positivity campaign, designed to encourage people to view life with the glass half-full.
Having identified the functional benefit of sounder sleep, the agency additionally linked the bedtime occasion to an emotional benefit. They found that due to the busy lives of Latino families, moments like bedtime become a savored pause in the day for parents to spend time with their kids.
"Connecting the functional benefit of sounder sleep with the emotional benefit of family time created a strong foundation for this campaign to come to life creatively," said Andrew Delbridge, Chief Strategy and Engagement Officer at Grupo Gallegos. "From those insights, we fashioned the perfect excuse for a glass of milk: a story before bed."
In Latin America, TV segments are commonly used to remind children when it is bedtime. Based on this, Grupo Gallegos developed the animated video "It's Time to Go to Bed," produced by the visual studio Flamboyant Paradise. The agency also created a series of original bilingual bedtime storybooks that integrated milk consumption into the story. Aligning with Hispanic moms' nightly viewing of their favorite soap-operas, the agency negotiated fixed spots on the two largest Spanish language television networks, Univision and Telemundo, to air the video at 7:30 and 8:00 pm nightly. To leverage moms' multi-screen viewing habits, the same roadblock strategy was applied across digital and social media. Fifteen-second radio spots and online display banners were created to direct parents to the stories, reminding them that it was time for their children to go to bed.
Grupo Gallegos partnered with the world's leading media engagement company, Shazam®, to connect TV with the mobile experience of the video. All supporting media was timed to occur late in the day leading to the evening airing of the video.
The agency distributed 140,000 storybooks at pediatricians' offices throughout California via Ser Padres magazine. Digital versions of the books were also available on El Maestro del Vaso Medio Lleno's Facebook tab under the url: otroscuentos.com, with display, search, and social media driving them.
This Jay Chiat recognition marks the 48th award that Grupo Gallegos and the California Milk Processor Board have garnered together since their partnership in 2005.
About Grupo Gallegos:
Founded in 2001 by CEO John Gallegos, Grupo Gallegos is a full-service independent advertising agency dedicated to growing clients' businesses. Known for award-winning creative, Grupo Gallegos takes a total-market approach and currently leads the Hispanic market with campaigns for Comcast, The Clorox Company, Toshiba America Information Systems, Inc., California Milk Processor Board (Got Milk?), JC Penney, Wonderful Pistachios, Fiji Water, Valvoline, and Foster Farms, to name a few. The agency's success in revolutionizing how brands communicate with the growing Hispanic Market is due, in part, to John Gallegos's mantra: "Look for courageous clients who are willing to challenge convention." For more information, please visit us at www.grupogallegos.com, https://www.facebook.com/GrupoGallegos, https://twitter.com/GrupoGallegos, www.rainingupideas.com, and http://instagram.com/grupogallegos.
About California Milk Processor Board:
The California Milk Processor Board was established in 1993 to make milk more competitive and increase milk consumption in California. Awareness of GOT MILK? is over 90% nationally and it is considered one of the most important and successful campaigns in history. GOT MILK? is a federally registered trademark that has been licensed by the national dairy boards since 1995. The CMPB's Spanish-language campaign began in 1994 using the tagline "Familia, Amor y Leche" (Family, Love and Milk). The TOMA LECHE (Drink Milk) campaign replaced it in 2006, following a growing trend in Hispanic food advertising that uses wit and humor to reach audiences. GOT MILK? gifts and recipes can be viewed at www.gotmilk.com and www.tomaleche.com. The CMPB is funded by all California milk processors and administered by the California Department of Food and Agriculture.
Add to Digg Bookmark with del.icio.us Add to Newsvine
MEDIA CONTACT:
Rebecca Halder
T 714.794.6449
F 714.794.6420
rhalder@grupogallegos.com


Copyright @ Marketwire
Related Keywords:
Broadcast, Digital, Display, Broadcast Technology, Broadcast, Marketwire, Science, Television, Family, Children, Parents,
---
Source:Marketwire. All Rights Reserved