More Related Stories
Viewster Announces New Partnerships to Bring the Best in Festival Films to Free, Ad-Supported VOD
Content Licensed From KinoNation, Renderyard and Moviehouse Entertainment for U.S. Audiences
March 12, 2013 --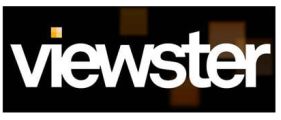 MOUNTAIN VIEW, CA -- (Marketwire) -- 03/12/13 -- Viewster, a leading free service for 'on demand' movies and TV series, today announced a series of content agreements that will bring more free and streaming independent films from across the globe to viewers in the United States. Viewster has agreed with KinoNation, Renderyard and Moviehouse Entertainment to stream over 20 new titles on the site. Those films include the New York Independent Film Festival Award winner Dos, Academy Award-winning Shine (Geoffrey Rush, Best Actor) and the critically acclaimed Shadow of the Vampire, starring Willem Dafoe and John Malkovich.
"We're proud to feature festival movies that have never been shown in theaters or home entertainment before, like the double winner of the New York International Independent Film Festival DOS," said Kai Henniges, CEO of Viewster. "This is a significant addition to Viewster's already impressive independent film library that is available to Viewster's users and visitors around the globe at the simple push of a button."
Viewster holds the rights for over 5,000 titles, including classic and current Hollywood movies, TV series, and other popular genre releases, as well as local content from more than 150 content partners that are distributed in 120 countries.
"Viewster is a perfect strategic fit for KinoNation, since we're a 'super-aggregator' for thousands of feature films provided by content owners all over the world," said Roger Jackson, co-founder of KinoNation. "Our vision is that every film should be available to audiences in every country and in every language. More than any other global VoD platform, Viewster makes that vision viable -- not in the future, but right now. That's why KinoNation is delighted to be a strategic partner."
Among the KinoNation films available on Viewster will be the much heralded Dos, a favorite of the independent film circuit. The international love story won the Audience Award and the Best Feature Award at the New York Independent Film Festival, among many other international festival awards.
Other titles from KinoNation that will be available on Viewster are Thirst, Citizen Jia Li, Sedona, Missing Pieces, and Meanwhile in Mameloid. Kenyard films on Viewster are Lip Stick & Bullets, Makers of Story, P.O.E: Poetry of Eerie, ICE, ReCycle, Shadow of the Vampire, Shine, Les Amours Secretes, and Exhibit A. The Moviehouse Entertainment collection consists of Popcorn, 1234, Studs, Mad Sad & Bad, Abraham's Point, Rage at Placid Lake, Sugarhouse, and Tuesday.
To start watching subscription-free streaming movies instantly, or to learn more about Viewster, please visit http://www.viewster.com.
About Viewster
Viewster is a leading free "on demand" service, offering a wide range of current and classic films, TV series and film star interviews to watch for free or for a small fee. Based in Switzerland, Viewster is available in 120 countries worldwide. Viewster's service is available on the web at Viewster.com and is pre-installed on most Internet-connected TVs and Blu-ray players. Free-to-download mobile apps are available for iOS and Android tablets and smartphones.
For more information, please visit: http://www.viewster.pro.
All product and company names herein may be trademarks of their registered owners.
Add to Digg Bookmark with del.icio.us Add to Newsvine
Company contact:
Viewster
Email Contact

Media contact:
Email Contact


Copyright @ Marketwire
Related Keywords:
VOD, video on demand, movies, TV, independent film, Hollywood, ad-supported, iOS, film festival, Home, Internet, Communications, Movies & Music, DVD, Web, Smart Phone, Movies by Genre, DVD Media, Video, Broadcast, Streaming, Camera/Film, Blu-ray/HD DVD, Internet Media, Mac, Switzerland, USA, Marketwire, Theaters, Film, Television, Internet Technology, Entertainment, Other,
---
Source:Marketwire. All Rights Reserved