More Related Stories
Verimatrix Wins TV Connect Industry Award for Best Multiscreen TV Solution
VCAS for Internet TV Honored for Protecting OTT Services and Revenue Across Devices
March 27, 2014 --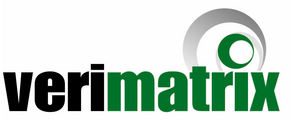 SAN DIEGO, CA -- (Marketwired) -- 03/27/14 -- Verimatrix, the specialist in securing and enhancing revenue for multi-network, multi-screen digital TV services around the globe has been recognized for its highly successful VCAS™ for Internet TV as the Best Multiscreen TV Solution at the 2014 TV Connect Industry Awards in London. This achievement marks the second year running Verimatrix has been recognized in this category.
VCAS for Internet TV offers a complete system for authenticated and protected video service delivery over unmanaged networks, and the TV Connect Industry Award recognized its ability for operators to deliver high-value pay-TV content while protecting over-the-top (OTT) TV services and revenue. The solution is based on a flexible layered security approach, enhancing the baseline HTTP Live Streaming (HLS) security and applying the same technology proven in IPTV installations worldwide. The latest version of the VCAS platform also supports offline viewing of video-on-demand (VoD) content for unconnected consumption on airplanes etc., as well as the pay-TV grade output protection and copy control management required for premium content services. VCAS for Internet TV has now been deployed by 100+ operators, including Com Hem, Etisalat, Megafon, Quickflix, TCC, TrueVision, TVB.COM, and Ziggo protecting more than 10 million screens.
"We are thrilled to have won a TV Connect Industry Award for VCAS for Internet TV, a solution that has enabled leading operators around the globe to maintain security as they provide transparent experiences for their subscribers across multiple devices," said Steve Oetegenn, chief sales and marketing officer, Verimatrix. "A major differentiator of VCAS for Internet TV is that it facilitates a multi-layered approach to content security, allowing operators to optimize content security for different platforms, consumer devices and customers, all within a single platform."
The win underscores the recent shift by the video services industry toward a value proposition that is more software-centric and adaptable. For all service providers moving to an IP-centric network, Verimatrix recently launched a new executive e-book, "The Rise of the Software-Empowered Operator," which outlines the key security elements required in a new vision of revenue security to best support this software-empowered video operator model. The e-book is available for download at www.verimatrix.com/SWempowered
The TV Connect Industry Awards is a prestigious social event celebrating excellence, innovation and achievements in the global IP, TV and connected entertainment markets. Senior representatives from leading service providers and vendors come together to find and evaluate new promising technologies and companies. An esteemed judging panel consisting of key representatives from the main telcos and service providers around the world independently assesses shortlists and selects the winners for the various categories.
The awards were announced on Wednesday, 19 March 2014 at TV Connect, where Verimatrix introduced VCAS™ for Broadcast-Hybrid, a new multi-network revenue security solution that draws on the strengths of VCAS for Internet TV and the global number one VCAS for IPTV.
About Verimatrix
Verimatrix specializes in securing and enhancing revenue for multi-network, multi-screen digital TV services around the globe. The award-winning and independently audited Verimatrix Video Content Authority System (VCAS™) and ViewRight® solutions enable cable, satellite, terrestrial, IPTV and OTT operators to cost-effectively extend their networks and enable new business models. As the established leader in cardless security solutions, the company has leveraged its innovative 3-Dimensional Security approach to provide harmonized rights for premium content delivery to a range of devices over new hybrid network combinations.
Maintaining close relationships with major studios, broadcasters, standards organizations and its unmatched partner ecosystem enables Verimatrix to provide a unique perspective on video business issues beyond content security as operators introduce new services to take advantage of the proliferation of connected devices. Verimatrix is an ISO 9001:2008 certified company. For more information, please visit www.verimatrix.com, our Pay TV Views blog and follow us at @verimatrixinc, Facebook and LinkedIn to join the conversation.
Add to Digg Bookmark with del.icio.us Add to Newsvine
Copyright @ Marketwire
Related Keywords:
Internet/Web,Prosumer/Consumer,Business,Internet,VOD,Marketing,Standards/Initiatives,Broadcast Technology,Business Issues,DTV,IPTV,Marketing,Awards,Security,Marketwire,Television,Internet Technology,Business,Entertainment,Internet,
---
Source:Marketwire. All Rights Reserved