More Related Stories
T-Mobile Talks Disrupting the Telecommunications Industry on C-Suite TV
The Company Strives to Gain Additional Market Share by Being Transparent With Customers in an Effort to Close the Industry Gap
August 13, 2014 --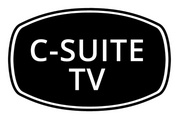 NEW YORK, NY -- (Marketwired) -- 08/13/14 -- In the second episode of MYOB (Mind Your Own Business), premiering Wednesday, Aug. 13, 2014, T-Mobile shares how the company was able to adapt to changes in the industry by creating transparent and simple cellular plans. Executive Vice President of B2B Drew Kelton sat down with MYOB host Jeffrey Hayzlett at the recent C-Suite Network Conference to share his perspective on the company's path to success.
Kelton also explains how the company restructured its small business telecommunications plan and outlines what steps T-Mobile took to grow its share of the $60B B2B sector.
MYOB is an online business show aimed at C-Suite executives, highlighting the good, bad, and ugly in business through a series of interviews with industry leaders. Hayzlett uses his straight-shooting, common-sense interview style to highlight the best and worst business tactics, and to share valuable C-Suite insights with viewers. MYOB features interviews with the executives and thought leaders who are setting trends and making vital decisions in today's business world.
MYOB premiered in July as the first show on C-Suite TV, an online television network founded by Hayzlett and the C-Suite Network. All episodes of MYOB can be seen on C-Suite TV, part of the C-Suite Network.
About C-Suite TV:
C-Suite TV is a web-based digital on-demand business channel featuring interviews and shows with business executives, thought leaders, authors and celebrities providing news
and information for business leaders. C-Suite TV is your go-to resource to find out the inside track on trends and discussions taking place in businesses today. This online channel will be home to such shows as C-Suite with Jeffrey Hayzlett, MYOB- Mind Your Own Business and Bestseller TV with more shows to come. Connect with C-Suite TV on Twitter and Facebook.
About Jeffrey Hayzlett:
Jeffrey Hayzlett is a global business celebrity and speaker, bestselling author,
Contributing Editor and Host of C-Suite with Jeffrey Hayzlett on Bloomberg Television.
He is the CEO of The Hayzlett Group, an international strategic business consulting company focused on leading change and developing high growth companies. Connect with Hayzlett on Twitter, Facebook, LinkedIn or email.
About C-Suite Network
The C-Suite Network aims to build the largest network of C-Suite leaders, executives and small/mid-sized business owners with a focus on enhancing each member's profitability for greater success through a unique networking and educational experience by connecting executives to their peers. The C-Suite Network is focused on the professional success of each member through an online network reserved for C-Suite members, content tailored to the evolving needs of leadership teams, conferences bringing together top thought leaders and services that support your business in attaining operational excellence. Learn more at www.c-suitenetwork.com, join our LinkedIn Group and follow us @csuitenetwork.
CONTACT INFORMATION

John Lee
Account Executive
TallGrass PR
[email protected]
917.653.3444


Copyright @ Marketwire
Related Keywords:
Networking,Business Issues,Telecommunications,Broadcast,Digital,Business,Consulting,Broadcast Technology,Broadcast,Marketwire,Television,Communications Technology,Business,
---
Source:Marketwire. All Rights Reserved