More Related Stories
Salem's Dave Armstrong Retires After 50 Years in Radio
August 12, 2014 --

CAMARILLO, CA -- (Marketwired) -- 08/12/14 -- Salem Communications Corporation (NASDAQ: SALM) announced today that Dave Armstrong is retiring from Salem Communications at the end of September. He has managed the Los Angeles, New York and San Diego clusters during his 20 yrs. with Salem. Dave started in radio while still in his teens as a part-time DJ at a small station in Conneaut, Ohio and has gone on to hold positions as Program Director, Sales Mgr. and V.P./General Mgr. during his 50 yrs. in radio. Although he's leaving Salem, Armstrong was quick to say: "This is the end of another chapter in my work book but it's not the final chapter and I'm excited to see what's next!"
Salem Radio Division President, Dave Santrella, had this to say about Armstrong's departure: "Dave has been a tremendous leader in our company and his creative contributions have created legacy attributes that Salem enjoys to this day and will enjoy well into the future. For that we are forever grateful."
Follow us on Twitter @SalemCommIR.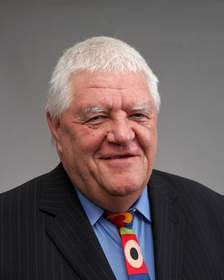 ABOUT SALEM COMMUNICATIONS:
Salem Communications Corporation is America's leading Christian and conservative multi-media corporation, with media properties comprising radio, digital media and book, magazine and newsletter publishing. Each day Salem serves a loyal and dedicated audience of listeners and readers numbering in the millions nationally. With its unique programming focus, Salem provides compelling content, fresh commentary and relevant information from some of the most respected figures across the media landscape.
The company, through its Salem Radio Group, is the largest commercial U.S. radio broadcasting company providing Christian and conservative programming. Salem owns and operates 104 local radio stations, with 63 stations in the top 25 media markets. Salem Radio Network ("SRN") is a full-service national radio network, with nationally syndicated programs comprising Christian teaching and talk, conservative talk, news, and music. SRN is home to many industry-leading hosts including: Bill Bennett, Mike Gallagher, Hugh Hewitt, Michael Medved, Dennis Prager and Janet Mefferd.
Salem New Media is a powerful source of Christian and conservative themed news, analysis, and commentary. Salem's Christian sites include: Christianity.com®, BibleStudyTools.com, GodTube.com, GodVine.com, WorshipHouseMedia.com and OnePlace.com. Considered by many to be a consolidation of the conservative news and opinion sector's most influential brands, Salem's conservative sites include Townhall.com®, HotAir.com, Twitchy.com, Human Events.com and Red State.com.
Salem's Regnery Publishing unit, with a 65-year history, remains the nation's leading publisher of conservative books. Having published many of the seminal works of the early conservative movement, Regnery today continues as the dominant publisher in the conservative space, with leading authors including: Ann Coulter, Dinesh D'Souza, Newt Gingrich, David Limbaugh, Michelle Malkin and Mark Steyn. Salem's book publishing business also includes Xulon Press™, a leading provider of self-publishing services for Christian and conservative authors.
Salem Publishing™ publishes Christian and conservative magazines including Homecoming®, YouthWorker Journal™, The Singing News, Preaching and Townhall Magazine™.
Salem Communications also owns Eagle Financial Publications and Eagle Wellness. Eagle Financial Publications provide market analysis and specific investment advice for individual investors from seasoned financial experts Mark Skousen, Nicholas Vardy, Chris Versace and Doug Fabian. Eagle Wellness provides practical health advice and is a trusted source for nutritional supplements from one of the country's leading complementary health physicians.
Image Available: http://www2.marketwire.com/mw/frame_mw?attachid=2656452

Company Contact:
Evan D. Masyr
Executive Vice President & Chief Financial Officer
(805) 384-4512
Email Contact


Copyright @ Marketwire
Related Keywords:
USA,Marketwire,Music,Business,Teens,
---
Source:Marketwire. All Rights Reserved