More Related Stories
RRsat Enhances Presence in United States to Better Serve Growing Demand for End-to-End Digital Media Services
RRsat America Brings Media Management, Monetization and Global Content Distribution Services to the U.S. Market, Opening Opportunities for International and U.S. Media Companies Alike
March 19, 2014 --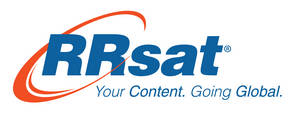 ENGLEWOOD CLIFFS, NJ -- (Marketwired) -- 03/19/14 -- RRsat Global Communications Network Ltd. (NASDAQ: RRST), a leading provider of digital content management and global content distribution services to the broadcasting industry, announced today the opening of RRsat America's corporate office to locally support the U.S. media market with a comprehensive array of end-to-end digital media services.
Consumer demand for the highest-quality entertainment experience at home and on every screen is growing rapidly, complicating the production and distribution operations of media content owners and distributors. To answer this challenge, RRsat is expanding its services, fortifying operations in the U.S. with an experienced management team and overhauling key infrastructure, especially its New York Metro teleport and broadcast facility.
"Enhancing our presence and local solutions in the U.S. market is an important strategic initiative and a key part of our global expansion program," commented Avi Cohen, Chief Executive Officer of RRsat. "We are excited about this move, as it puts RRsat right at the center of one of the world's most innovative digital media markets, with a comprehensive offering which meets the complex needs of today's content owners and distributors. RRsat has a strong global presence with upper tier customers throughout the world and we are well-equipped to handle America's content distribution needs."
RRsat America benefits from the robust infrastructure and capabilities of its corporate branch, including RRsat's leading global network that reaches 95% of the world's population and offers worldwide, flexible, distribution solutions. This enables RRsat America to offer new business opportunities for content monetization by providing innovative media management, monetization and global content distribution services to more places, in more ways, on more devices -- now locally from the U.S.
RRsat America's complete end-to-end offering includes:
Global content acquisition and distribution
Local access to our global content management and preparation services
Sports and live event solutions
Online video solutions
Leading the U.S. team is Ohad Har-Lev, President of RRsat America, who previously served as Managing Director of RRsat's Mobile Satellite Services. The rest of the RRsat America management team is comprised of industry veterans, including Douglas Parrish, former EVP Global Operations at Ascent Media Group, EVP/ CTO at the Walt Disney Internet Group, and SVP Operations at Move Networks; as well as Susanna Mandel-Mantello, who founded SM2 Sports & Media Solutions, after serving as the Director of International Broadcasting for the NHL.
"Our services have already proven to meet the rigorous demands of delivering some of the most popular live events in America to viewers worldwide, such as the past few NFL seasons, including the Super Bowl and Pro Bowl," said Mr. Har-Lev. "The expansion of our already substantial U.S. presence will enable us to offer extended capabilities and value-added services to meet the ever-growing demand in the American market."
RRsat will be at NAB April 7-10. To set up a meeting, please contact [email protected].
About RRsat
RRsat Global Communications Network Ltd. (NASDAQ: RRST) provides global, end-to-end, digital content preparation and management, as well as content distribution services to the rapidly expanding broadcasting industry, covering more than 150 countries. Through its Global Network, composed of satellite, terrestrial fiber optic capacity and the public Internet, RRsat provides high-quality and flexible global content distribution 24 by 7 services to more than 630 channels reaching multiplatform operators, Internet TV and direct-to-home viewers worldwide. In addition, the company offers worldwide content management and distribution services for sports, news and other live events. More than 130 channels use RRsat's advanced production and playout centers, comprising of comprehensive media asset management services. Visit the company's website www.rrsat.com.
Safe Harbor Statement
This press release contains forward-looking statements within the meaning of Section 27A of the Securities Act of 1933, as amended, and Section 21E of the Securities Exchange Act of 1934, as amended. These forward-looking statements involve known and unknown risks and uncertainties and are based on current expectations, assumptions, estimates and projections about the companies and the industry as of the date of this press release. We undertake no obligation to update forward-looking statements to reflect subsequent occurring events or circumstances, or to changes in our expectations, except as may be required by law. Forward-looking statements are subject to risks and uncertainties that may cause actual results to differ materially from those contemplated by the forward-looking statements, including the risks indicated in our filings with the Securities and Exchange Commission (SEC). For more details, please refer to our SEC filings and the amendments thereto, including our Annual Report on Form 20-F for the year ended December 31, 2012 and our Current Reports on Form 6-K.
Add to Digg Bookmark with del.icio.us Add to Newsvine
Corporate Contact:
Elad Manishviz
CMO
Tel: +1 201 6557245
Email Contact

Media Contact:
Radi8 Creative
PR for RRsat
Tel: +1 801 592 5575
Email Contact

Ohad Har-Lev
President of RRsat America
Tel: +1 570 2510227
Email Contact


Copyright @ Marketwire
Related Keywords:
USA,Marketwire,Business,Sports,Management Services,Television,Internet Technology,Business,Entertainment,Internet,Sports,Football,Hockey,Other,
---
Source:Marketwire. All Rights Reserved