More Related Stories
RRsat CEO Avi Cohen to Participate in Euroconsult Panel on Future of TV Distribution
Leading Service Providers' Panel to Focus on the Trend in the TV Sector and Broadcasters' Needs
September 04, 2014 --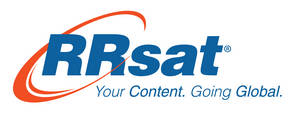 AIRPORT CITY BUSINESS PARK, ISRAEL -- (Marketwired) -- 09/04/14 -- RRsat Global Communications Network Ltd. (NASDAQ: RRST) a leading provider of digital content management and global distribution services to the television and broadcasting industry, announced today that Avi Cohen, RRsat's CEO, will participate in the Euroconsult panel on the future of TV distribution and the role of satellites at the World Satellite Business Week to be held in Paris on September 8, 2014. More than 600 representatives of global satellite communications and information businesses attend the annual meeting.
The panel is part of the Summit for Satellite Financing, an event dedicated to the future of global TV distribution and the role of satellite networks. It provides a forum for service provider executives to share views on key trends in the market and on investments required to address broadcasters' future needs. Topics covered will include the optimization of content delivery and the future role of satellite in the TV environment.
As part of his appearance, Mr Cohen will be taking part in a Q&A session with the audience to discuss the issues surrounding TV distribution, including the rapid pace of technological change, the evolution of viewing habits, and the changing role of satellite technology as a result.
"We've seen broadcasters and content owners seeking to use a combination of methods to deliver content. While satellite delivery is still relevant, hybrid and optimized delivery through a combination of satellite, fiber and internet is becoming increasingly relevant as broadcasters seek to reduce costs," said Mr. Cohen. "Broadcasters are continually turning to media services companies to provide the widest distribution and audience reach without having to sacrifice on quality or reliability."
For more information on this panel, please visit the World Satellite Business Week
(WSBW) program at: http://www.satellite-business.com/
About RRsat
RRsat Global Communications Network Ltd. (NASDAQ: RRST) provides global, end-to-end, digital content preparation and management, as well as content distribution services to the rapidly expanding broadcasting industry, covering more than 150 countries. Through its Global Network, composed of satellite, terrestrial fiber optic capacity and the public Internet, RRsat provides high-quality and flexible global content distribution 24 by 7 services to more than 630 channels reaching multiplatform operators, Internet TV and direct-to-home viewers worldwide. In addition, the company offers worldwide content management and distribution services for sports, news and other live events. More than 130 channels use RRsat's advanced production and playout centers, comprising of comprehensive media asset management services. Visit the company's website www.rrsat.com.
Safe Harbor Statement
This press release contains forward looking statements within the meaning of Section 27A of the Securities Act of 1933, as amended, and Section 21E of the Securities Exchange Act of 1934, as amended. These forward-looking statements involve known and unknown risks and uncertainties and are based on current expectations, assumptions, estimates and projections about the companies and the industry as of the date of this press release. We undertake no obligation to update forward-looking statements to reflect subsequent occurring events or circumstances, or to changes in our expectations, except as may be required by law. Forward-looking statements are subject to risks and uncertainties that may cause actual results to differ materially from those contemplated by the forward-looking statements, including the risks indicated in our filings with the Securities and Exchange Commission (SEC). For more details, please refer to our SEC filings and the amendments thereto, including our Annual Report on Form 20-F for the year ended December 31, 2013 and our Current Reports on Form 6- K.
Company Contact Information:
Elad Manishviz
CMO
Tel: +972 3 9280808
Email Contact

Investor Relations Contacts:
Hayden
Brett Maas
646-536-7331
Email Contact

MS-IR LLC
Miri Segal-Scharia
917-607-8654
Email Contact

Media Contact:
Champion Communications
+44 (0)20 7637 2587
Email Contact


Copyright @ Marketwire
Related Keywords:
Israel, Marketwire, Business, Science, Sports, Management Services, Television, Internet Technology, Biology, Business, Internet, Sports, Other,
---
Source:Marketwire. All Rights Reserved