More Related Stories
RRsat Brings Historic Video Archive Online for British Pathe
RRsat's Unique Content Management Capabilities Enable British Pathe to Reformat and Archive Historical Content in High Definition
May 06, 2014 --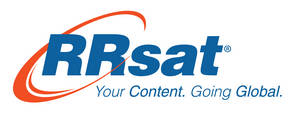 LONDON, UNITED KINGDOM -- (Marketwired) -- 05/06/14 -- RRsat Global Communications Network Ltd. (NASDAQ: RRST), a leading provider of digital content management and global content distribution services to the broadcasting industry, today announces the completion of its latest project for British Pathé, the world's leading multimedia resource, reformatting and delivering one of the largest archives of historic audiovisual content to online video platform, YouTube.
Consisting of over 85,000 pieces of video content, the archive contains footage from some of the most significant moments in 20th Century history, including newsreels from the First and Second World Wars, the 1937 Hindenburg disaster and the Titanic. Audiences can now access 3,500 hours of the high-resolution content on any device for free on YouTube, providing an enhanced overall user experience.
Held as both tape and digital formats in the RRsat archive, the team worked alongside British Pathé to reformat the extensive collection so that it is compatible with YouTube. The process involved RRsat creating a complete metadata package for each of the 85,000 clips, digitising the full library, enabling users to access the video content more effectively on YouTube with a simplified search process.
Roger Felber, CEO of British Pathé says: "By working alongside RRsat, the leader in the online video space, we are now able to offer global audiences a glimpse in to 20th Century British History in high resolution. It has been a trouble free process, with RRsat providing us with the video content conversion transformation expertise to make the archive available for new audiences around the world."
Simon Kay, Managing Director of RRsat Europe says: "The scale of this project and level of detail required very careful planning and management. The process involved fulfilling rigorous metadata collection and implementation across the library to meet the specifications required for YouTube video content. This content is now available to global audiences and allows viewers better search and access to this historical video archive on any device at anytime."
About RRsat
RRsat Global Communications Network Ltd. (NASDAQ: RRST) provides global, end-to-end, digital content preparation and management, as well as content distribution services to the rapidly expanding broadcasting industry, covering more than 150 countries. Through its Global Network, composed of satellite and terrestrial fiber optic capacity and the public Internet, RRsat provides high-quality and flexible global content distribution 24 by 7 services to more than 630 channels reaching multiplatform operators, Internet TV and direct-to-home viewers worldwide. In addition, the company offers worldwide content management and distribution services for sports, news and other live events. More than 130 channels use RRsat's advanced production and playout centers, comprising of comprehensive media asset management services. Visit the company's website www.rrsat.com.
About British Pathé,
British Pathé was once a dominant feature of the world cinema experience, renowned for first-class reporting and an informative yet uniquely entertaining style. Now considered to be the finest newsreel archive in the world, British Pathé is a treasure trove of 90,000 films unrivalled in historical and cultural significance. Spanning the years from 1896 to 1976, the collection includes footage from around the globe of major events, famous faces, fashion trends, travel, science and culture. It is an invaluable resource for broadcasters, documentary producers, and archive researchers worldwide.
Add to Digg Bookmark with del.icio.us Add to Newsvine
For more information, please contact:
Champion Communications
+44 (0)20 7637 2587
Email Contact

Company Contact:
Shmulik Koren
CFO
Tel: +972 3 928 0777
Email: Email Contact

Investor Contacts:
Hayden/ MS - IR
Brett Maas/ Miri Segal-Scharia
Tel: 646-536-7331/ 917-607-8654
Email Contact / Email Contact


Copyright @ Marketwire
Related Keywords:
Broadcast,Management,Streaming,Digital,Internet/Web,Internet,Search,Tape,Broadcast Technology,Marketwire,Business,Sports,Management Services,Television,Lifestyle,Internet Technology,Internet,Science,Sports,disaster,england,Other,
---
Source:Marketwire. All Rights Reserved