More Related Stories
Piston to Showcase Piston OpenStack 2.5 at VMworld
End AWS Dependency With a Turnkey, Bare-Metal Cloud Operating System for Deploying and Managing a Private Infrastructure-as-a-Service Cloud
August 21, 2013 --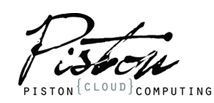 SAN FRANCISCO, CA -- (Marketwired) -- 08/21/13 -- Piston Cloud Computing, Inc., the enterprise OpenStack™ company, today announced it will provide live demos of its global-scale private cloud software, Piston OpenStack™ 2.5, at the 2013 VMworld® Conference, taking place August 25 - 29 in San Francisco.
Piston delivers best-of-breed storage, compute and networking virtualization through the OpenStack interfaces, with award-winning service, system orchestration and enhanced enterprise features under the hood. Built on OpenStack Grizzly, product features and benefits in version 2.5 include:
Grizzly Support: More intelligent block storage scheduler improves volume performance. Better user experience with Horizon dashboard. Significant upgrades in user experience, stability and multi-lingual support. Management of networking and object storage within the dashboard. Identity middleware now has better LDAP support.


Improved Storage Management and ROI: Delivers a flexible shared storage fabric, out of the box, using the Inktank Ceph™ "Cuttlefish" release -- a commercially supported open source software storage solution -- that improves storage balancing and efficiency. Piston 2.5 improves storage ROI via exposing different types of storage pools, taking better advantage of a mixed hardware environment.


Add Virtual Machines in Less than a Second: Piston 2.5 includes upgraded Linux Kernel and Virtual Memory Streaming (VMS), a commercial extension to KVM that provides true live migration and powerful multi-server memory oversubscription. VMS provides a unique instance cloning capability that allows users to launch and completely run additional virtual machines instantaneously.


Automated Provisioning and Management: With MoxieHA™, Piston's patent-pending, high availability technology, users can easily perform security updates, apply complete system upgrades or re-balance VMs, without system or VM downtime. With 2.5, MoxieHA is more adaptive to hardware failures, with improved logging and alerting, and upgraded cluster stability in configurations with poor networking.


OpenStack Networking ("Neutron") compatibility: Customers can enable OpenStack neutron in Piston 2.5 if required for their deployments. Compatible with the entire software-defined networking (SDN) vendor ecosystem and automated configuration and management of a best practices network, including traffic shaping and multi-host L2 and L3 services, support for overlapping IP address ranges, easy adoption of the emerging SDN API standard without compromise and Open vSwitch Plugin for Neutron with high availability enhancements.
To learn more about Piston OpenStack, attendees can visit Piston at VMworld booth #2329 or online at http://www.pistoncloud.com/2013/08/introducing-piston-openstack-2-5/.
VMworld Details
Date: August 25 - 29, 2013
Location: Moscone Center, San Francisco
Piston Cloud Booth: #2329
Additional Resources
About Piston Cloud Computing, Inc.
Piston Cloud Computing, Inc., is the enterprise OpenStack™ company. Founded in early 2011 by technical team leads from NASA and Rackspace®, Piston makes software for global-scale private cloud, built on OpenStack, the fastest-growing, massively scalable cloud framework. Piston OpenStack™ is a fully automated bare-metal cloud operating system and the first OpenStack distribution specifically focused on security and easy operation of web-scale private clouds. Piston is based in San Francisco and funded by True Ventures, Hummer Winblad, Cisco Systems, Inc., Divergent Ventures, Data Collective and Swisscom Ventures. Visit Piston online at www.pistoncloud.com.
VMware is a registered trademark of VMware, Inc. in the United States and/or other jurisdictions.
Media Contact
Kelly Indrieri
Kulesa Faul for Piston Cloud
+1 (650) 340 1983
Email Contact


Copyright @ Marketwire
Related Keywords:
Security, Networking, Business Issues, Hardware, Cloud Computing, Management, Broadcast, Management, Streaming, Internet Media, OS (Operating System), Cloud, Cloud, Unix, Linux, USA, Marketwire, Inc., Science, Space Science, Other,
---
Source:Marketwire. All Rights Reserved