More Related Stories
Noction Opens a New Office in India
September 17, 2013 --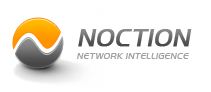 PALO ALTO, CA -- (Marketwired) -- 09/17/13 -- Noction, a leading provider of network routing optimization software through its Intelligent Routing Platform (IRP), today announced the opening of its new office in Pune, India. The move is linked to what Noction sees as a high growth area over the coming years and is a direct expansion plan resulting from the Series A financing round recently completed.
Noction is facing demand for its routing optimization product from Asian Service Providers who are looking for solutions to handle the local data consumption boom. Noction IRP deploys technology that is able to route traffic more efficiently across the Internet by using the company's existing infrastructure, without increasing its capital expenditure. As data consumption rises exponentially, Service Providers are looking to deliver content to an increasing number of consumers while minimizing bandwidth expense. Noction IRP automatically reroutes traffic through paths that satisfy predefined cost policies, thus avoiding unnecessary spending on expensive Internet Service Providers.
"Asia is a very important and strategic area of growth for Noction," says John Strong, a Director at Noction. "Pune was an ideal choice as it is a well established IT hub and we have a large local customer base to tap. Pune is also an ideal choice for recruiting the best and brightest as well as having excellent travel connections to the rest of India," he further adds.
Grigore Raileanu, the original founder of Noction and Director, goes on to highlight the significance of the move. "This is a fantastic step for Noction as a whole and it is something everyone involved with Noction is excited about. The importance of a regional presence cannot be underestimated and it is a mentality we will be taking to other areas as well."
Noction confirmed they will be hiring both sales and technical support engineers in Pune to support the regional client base.
About Noction
Noction is a privately funded technology company with offices in North America, Europe and Asia. Founded in 2011, Noction is a fast-growing company providing BGP network performance automation, enabling enterprises to take full advantage of the maximum network performance for business-critical applications such as e-commerce, VoIP, and media streaming across IP networks. For more information please visit Noction.com or call +1 650-618-9823.
Add to Digg Bookmark with del.icio.us Add to Newsvine
Contact Information:
Noction Holdings
www.noction.com
1-650-618-9823


Copyright @ Marketwire
Related Keywords:
Broadcast, Streaming, Internet/Web, Internet, Internet Media, India, Marketwire, Internet Technology, Internet, india, Other,
---
Source:Marketwire. All Rights Reserved