More Related Stories
IZEA Launches IZEA.TV Partnership With Bristlecone Broadcasting
IZEA Continues to Grow Its IZEA.TV Partnership Program, Linking Social Sponsorships With Local, In-Marketing Television Media Inventory
January 15, 2014 --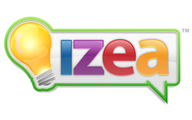 ORLANDO, FL -- (Marketwired) -- 01/15/14 -- IZEA, Inc. (OTCQB: IZEA), the leader in Sponsored Social, today announced a strategic partnership with Bristlecone Broadcasting, to market a co-branded version of IZEA's social sponsorship platform. Under the agreement, IZEA will work with Bristlecone Broadcasting to seamlessly connect targeted social sponsorship revenue opportunities with local, in-market television media inventory, hosted at the domain IZEA.TV.
The site is powered by IZEA's Exchange platform, which allows IZEA's partners to co-brand or white label their own social sponsorship marketplaces. Now Bristlecone can manage, sell and track social sponsorships through their owned and operated Twitter, Facebook and other social accounts, building out an extended network of viewers, readers and followers for advertisers to engage with via sponsored tweets, photos, blog posts and more within the marketplace.
"We are excited to be at the forefront of driving deep value for advertisers where social media and television coverage at the local level," said Don O'Connor, General Manager of Bristlecone Broadcasting. "The IZEA Exchange enables, us to provide advertisers with a unique offering that blends broadcast advertising with local market social media amplification to create a 'surround sound' of awareness and influence for our customers."
"Our partnership with Bristlecone enables us to further expand the reach and influence of our platform, especially for brands working to engage with consumers at a local level," said Ted Murphy, Founder and CEO of IZEA. "Social sponsorships are becoming just as ubiquitous, easy to scale and targeted as display advertising, changing the game for both national and local brands."
IZEA's Exchange platform opens up new revenue streams for traditional television, radio, newspaper and magazine companies by transforming their viewers, listeners, and readers into a monetizable and valuable media asset that can be sold to advertisers. They benefit from IZEA's expanded reach and social activation at a local level, without the cost of creating content and maintaining additional social media accounts.
IZEA.TV is currently in pre-registration. Users can signup and register their social media accounts including Twitter, Facebook, Foursquare, Instagram and LinkedIn. IZEA will be officially launching the platform for commerce later this quarter.
Bristlecone Broadcasting will also be providing on-air promotion of IZEA.TV via a 30-second television commercial and advertising on its website.
About IZEA
Founded in 2006, IZEA is the pioneer of Social Sponsorship. The company builds cloud-based marketplaces that connect brands with creators who blog, tweet, pin, and post on their behalf. Brands receive influential consumer content and engaging, shareable stories that drive awareness. Creators are compensated for their participation and partnership. For more information about IZEA, visit http://corp.izea.com.
Safe Harbor Statement
This press release contains forward-looking statements within the meaning of Section 21E of the Securities Exchange Act of 1934. These forward-looking statements are based largely on IZEA's expectations and are subject to a number of risks and uncertainties, certain of which are beyond IZEA's control. Actual results could differ materially from these forward-looking statements as a result of, among other factors, competitive conditions in the Sponsored Social segment in which IZEA operates, failure to popularize one or more of the marketplace platforms of IZEA, inability to obtain additional capital, and changing economic conditions that are less favorable than expected. In light of these risks and uncertainties, there can be no assurance that the forward-looking information contained in this respect will in fact occur. Please read the full statement and disclosures here: http://corp.izea.com/safe-harbor-statement
Add to Digg Bookmark with del.icio.us Add to Newsvine
Copyright @ Marketwire
Related Keywords:
Marketwire, Inc., Television, Other,
---
Source:Marketwire. All Rights Reserved