More Related Stories
Guntermann & Drunck GmbH Showcasing ExtremeUSB(R) Enabled Switches and Extenders at NAB Show(R)
G&D's KVM product line with transparent USB extension technology from Icron Technologies at booth N5212 until April 10th in Las Vegas, Nevada
April 08, 2014 --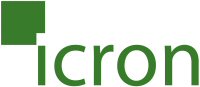 BURNABY, BRITISH COLUMBIA -- (Marketwired) -- 04/08/14 -- Icron Technologies Corporation, a leader in USB and video extension technology, announced today that Guntermann & Drunck GmbH, a leading manufacturer of digital and analogue KVM solutions, will be showcasing its KVM switch and extender lines with ExtremeUSB technology at the NAB Show 2014 in booth N5212 until April 10th in Las Vegas, NV.
Guntermann & Drunck, commonly known as G&D, has an extensive portfolio of USB extenders, KVM extenders and switches catering to a wide range of industries including broadcasting. Many solutions from G&D's product line have incorporated the ExtremeUSB suite of features such as transparent USB extension, true plug and play (no software drivers required) and compatibility with Windows, Linux and Mac OS X operating systems. This patented technology provides broadcast application users assurance of unrivaled performance when placing host computers and peripheral devices at distances well beyond stated USB specifications.
"We are a strong endorser of ExtremeUSB technology from Icron," said Roland Ollek, CEO of G&D's Sales and Marketing. "Our broadcast customers can be working with Windows, Linux, or Mac based computers and often need to be in different rooms when working on content. By incorporating ExtremeUSB into our USB extenders, KVM extenders and matrix switches, our customers avoid all set-up and installation headaches; they can just plug and play and get to work."
"G&D has served ProAV and broadcasting customers for almost three decades," said Glenn Antonelli, Vice President of Marketing at Icron. "The adoption of ExtremeUSB into their KVM extender and matrix switch solutions carries on the tradition of providing their customers with the highest caliber of USB extension performance available."
About Icron Technologies
Icron Technologies is the leading developer and manufacturer of high-performance USB and video extension solutions for commercial and industrial markets worldwide. Icron's patented extension technology extends PC Video and USB devices over many media types including Cat 5e, Fiber, Wireless, DisplayPort, and over a corporate LAN. Icron's extension products are deployed in a wide range of applications including pro AV, industrial automation, machine vision, medical imaging, aerospace, interactive whiteboards, digital signage, remote desktop extension, security, enterprise computing and isolated USB, or anywhere a PC needs to be remotely located from a display or peripheral device. icron.com
About Guntermann & Drunck
Guntermann & Drunck was founded in 1985 and is now regarded as one of the foremost manufacturers of digital and analogue KVM solutions. For more than 25 years, G&D customers have been convinced by our core competencies in extending, switching and distributing standardized computer signals. With a wide array of KVM solutions, G&D serves customers from small to medium-sized companies up to international enterprises of all industries. G&D assures qualitative, customer-oriented individual expert advice from planning over initial operation up to support. Solutions from G&D optimize IT applications e.g. in telecommunications, the finance sector, digital signage, control stations or control rooms, industrial production and automation, broadcast engineering as well as in the office. gdsys.de/en
About NAB Show
NAB Show is the world's largest electronic media show covering filmed entertainment and the development, management and delivery of content across all mediums. With more than 93,000 Attendees from 156 countries and 1,550+ Exhibitors, NAB Show is the ultimate marketplace for digital media and entertainment. From creation to consumption, across multiple platforms and countless nationalities, NAB Show is home to the solutions that transcend traditional broadcasting and embrace content delivery to new devices in new ways. nabshow.com
Contacts:
Icron Technologies Corporation
Lydia Ko
Product Marketing Specialist
[email protected]

Guntermann & Drunck
Annette Haebel
Technical Communications Manager
[email protected]


Copyright @ Marketwire
Related Keywords:
Unix, Linux, Marketwire, National Association of Broadcasters, medical technologists, Surgery, Science, Computer Science, Entertainment,
---
Source:Marketwire. All Rights Reserved