More Related Stories
Dhingana Announces Radio Experience With First-of-Its-Kind RJ Curated Radio Stations
Users Can Now Enjoy Diverse Radio Stations, Including Bollywood, Moods, Party, Chart-Toppers and Meditation, Programmed by Music Experts Exclusively on Dhingana, Create Customizable Playlists From the Unlimited Play Radio
March 13, 2013 --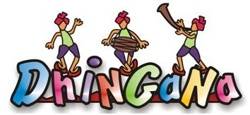 SUNNYVALE, CA -- (Marketwire) -- 03/14/13 -- Dhingana (www.dhingana.com), the leading global Indian music streaming service, announced today an industry first -- the release of RJ curated radio stations. These radio stations are programmed and curated by Dhingana's music experts and will provide users with a fabulous listening experience. The first release includes 16 radio stations that will cater to various music categories and genres, including Bollywood stars, moods, time of day, party music, chart-toppers, meditation, and weekend specials. Dhingana Radio will debut on the web platform, and will become available on the remaining platforms in the coming month.
Rohit Bhatia, CEO of Dhingana, commented, "Most of the music consumption in India today happens via traditional radio which is programmed by music experts. With our strong technology and streaming platform, we wanted to recreate this radio experience on the internet. This launch will enable us to leverage our strengths as an online player into the domain of curated radios. Our mantra behind this launch has been that listening shouldn't stop. We'll delight our listeners with the 16 radio stations and further captivate them by introducing Radio Jockeys."
Radio stations will constantly be updated with new and opportune content that encourages music discovery, and new radio stations will be added to enhance the reach to all music languages and genres. Stations will also display real-time information on movie and artist biographies while the songs are being played.
Dhingana radio stations are social by design, allowing users to like, favorite, comment and share stations with their friends on Facebook and Twitter. Stations will be deeply integrated with Facebook using the Open Graph API, thus allowing friends on Facebook to see and listen to their favorite stations. In addition, users can add the current song playing on the curate radio station to their own playlists; another first for the music streaming industry.
Dhingana is available on the Web, mobile Web and as an app for iPhone, iPad, BlackBerry, Android, Windows and Nokia devices.
For more information on Dhingana, visit www.dhingana.com.
About Dhingana
Dhingana is the leading on-demand streaming music service for Bollywood and Indian music across the globe. Launched in 2007, Dhingana now reaches millions of users globally, providing access to an extensive library of music in 38 languages licensed from global, national and regional Indian brands like T-Series, Saregama, Yash Raj, Sony Music and Universal Music. Dhingana is available on the Web, mobile Web and as an app for iPhone, iPad, BlackBerry, Android, Windows and Nokia devices. The company has offices in Pune, India and Sunnyvale, California, and is backed by Helion Venture Partners, Inventus Capital Partners and Lightspeed Venture Partners. For more information, please visit http://www.dhingana.com.
Add to Digg Bookmark with del.icio.us Add to Newsvine
Contact:
Jessica Hasson
jessica@PulpPR.com
310-421-1050 x 103


Copyright @ Marketwire
Related Keywords:
Dhingana, Broadcast, Streaming, Internet/Web, Display, Internet, Web, Phone OS, Internet Media, Mac, OS9, OSX, India, Bollywood, Marketwire, Sony, Apple Computer, Music, Internet Technology, Internet, india,
---
Source:Marketwire. All Rights Reserved