More Related Stories
Dane-Elec's New my-Ditto Network Storage Solution Enhances and Shares Your Digital Life at CES 2013
Start Living Out-of-the-Box With my-Ditto; For Life's Digital Assets
January 03, 2013 --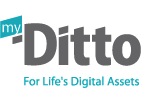 IRVINE, CA -- (Marketwire) -- 01/03/13 -- Dane-Elec, a leading innovator in digital storage solutions, is launching its newest award-winning my-Ditto at the upcoming CES 2013. The new my-Ditto has been designed to be an all-inclusive storage solution that combines local and cloud storage, is simple to operate and stylish in design.
"We are honored to again be selected as a CES Innovations Award honoree for our my-Ditto digital storage solution," said Sarit Lamerovich, vice president of marketing at Dane-Elec. "Consumers have become increasingly overwhelmed by growing amounts of their digital assets with smartphones, tablets, digital cameras and computers. my-Ditto brings everything together with one easy-to-use and share solution."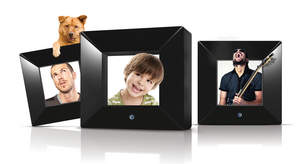 Life becoming a digital drag?
Every day we're all creating, sharing, and accumulating more and more content. They are the photos we take; the music we download; movies we watch; and videos we share. You can't afford to get by without backing it all up. And even if you do, how can it possibly all be categorized and ready for access and sharing -- whenever and wherever you need it?
This is where my-Ditto comes into the picture. my-Ditto is a simple and logical solution for keeping your digital assets safe and readily accessible whether you're at home or on the road. my-Ditto lets you store, access, manage and enjoy all your digital assets securely, from anywhere, and with almost any device.
Live Out-of-the-Box
my-Ditto is a hybrid network connected hard drive and cloud platform that is a complete remote access, backup and streaming solution. It unleashes a user's digital assets for work, collaboration and play like no other. my-Ditto gives you remote access to your content at anytime from a PC, Mac, iPhone®, iPad®, Android™ smartphone or tablet. Simply upload everything to the box and start living out-of-the-box with my-Ditto.
my-Ditto Solo - Your digital storage back-up and sharing platform.
my-Ditto lets you keep everything in a single place -- all the endless digital files you accumulate from multiple sources and have spread over multiple devices. Plus, you can easily share those files with family and friends.
my-Ditto Family - Your back-up and sharing solution for life's precious moments.
my-Ditto backs up your family's photos, videos, documents and more to the my-Ditto cloud for increased protection and enables you to stream them to the device of your choice at home and abroad.
my-Ditto Pro - Your business collaboration and back-up solution.
my-Ditto offers a simple solution for long-distance collaboration. Your enterprise's digital assets are always available, up-to-date and you'll be able to sync work documents directly onto my-Ditto, granting your colleagues access to the latest version.
my-Ditto Key - Your personal digital asset storage device that fits in your pocket.
No matter where you are or what you're doing, you'll be able to add and access files to and from your my-Ditto Key and cloud.
Availability & Pricing
my-Ditto will be available Q1 2013 with prices starting at $219.99 (my-Ditto Solo), $239.99 (my-Ditto Family), and $349.99 (my-Ditto Pro). The my-Ditto Key will come in capacities from 4GB - 64GB with an ASP of $7.99 - $38.99.
About Dane-Elec
For over 25 years Dane-Elec has consistently provided high-quality, industry-leading products to customers around the world. Brands such as Duracell, Marvel Comics, Blizzard, Hello Kitty, Harry Potter, Disney and many more rely on Dane-Elec's expertise to deliver customized storage solutions that live up to customer expectations.
Recognized as a leading authority in quality memory products, Dane-Elec designs, assembles and distributes its products throughout the world. As a true Plug-and-Play network attached storage (NAS) solution, the previous version of my-Ditto was awarded the CES Innovation Award in 2010, Best IT Innovation by the prestigious European Consumer Choice Association in 2010 and Macworld BEST of Show 2011.
For more information, visit: www.my-ditto.com.
All products/services and trademarks mentioned in this release are the properties of their respective companies.
© 2012 Dane-Elec. All rights reserved.
Image Available: http://www2.marketwire.com/mw/frame_mw?attachid=2192898

Add to Digg Bookmark with del.icio.us Add to Newsvine
Copyright @ Marketwire
Related Keywords:
Dane-Elec, Home, Family, Family, Communications, Movies & Music, Smart Phone, Movies by Genre, Sales & Marketing, Storage, Computer Technology, Cloud Computing, Misc, Cloud storage, Broadcast, Streaming, Digital, Computers/Peripherals, Prosumer/Consumer, Business, Input/Output, Network (LAN), Handheld PC/PDA, Marketing, PDA/Smartphone, Internet Media, Storage, Cloud, Cloud, Mac, OS9, OSX, Marketwire, CES Attendees, Music, Business, Family, Other,
---
Source:Marketwire. All Rights Reserved