More Related Stories
Consumer Electronics Association CEO Gary Shapiro to Keynote Annual Covario Client Conference
Best-Selling Author on Innovation and the U.S. Economy Set to Address Digital Marketing Leaders From the World's Largest Brands
December 16, 2013 --

SAN DIEGO, CA -- (Marketwired) -- 12/16/13 -- Covario announced today that Gary Shapiro, president and CEO of the Consumer Electronics Association (CEA®), will keynote the search marketing firm's annual INFLECTIONPoint conference Feb. 5, at the Estancia Hotel and Resort in San Diego. The by-invitation event is expected to attract many of the world's top digital marketers, who are also Covario clients.
Drawing upon three decades of consumer electronics (CE) industry leadership experience and as head of the International CES®, Shapiro will use real-life examples in his opening morning remarks to reveal essential strategies for a successful global trade show. He calls this "Ninja Innovation." His most recent book, "Ninja Innovation: The Ten Killer Strategies of the World's Most Successful Businesses," is a New York Times bestseller.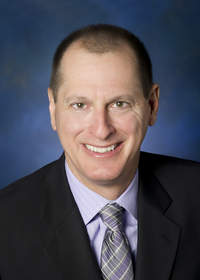 As a charter inductee in the Academy of Digital Pioneers, Shapiro is also expected to address the latest issues and developments surrounding Ultra High Definition (or 4K) TV, wearable technologies, smart devices, and other initiatives from the CE industry.
Shapiro led the industry in its successful transition to HDTV, spearheading the effort to obtain the 2009 cut-off date for analog broadcasting in the U.S. He co-founded and chaired the original HDTV model station and served as a leader of the Advanced Television Test Center (ATTC).
In 2012, Washington Life recognized Shapiro as one of the most influential people in Washington D.C. As chairman of the Home Recording Rights Coalition (HRRC), he led the CE manufactures' battle to preserve the legality of recording technology, consumer fair use rights, and opposing legislation -- such as the Protect IP Act (PIPA) and the Stop Online Piracy Act (SOPA) -- viewed as harmful to a robust Internet.
As chief executive of the CEA, he heads an organization representing more than 2,000 member companies. CEA produces International CES®, the world's largest annual, innovation-focused tradeshow. Shapiro leads a staff of 150 employees and thousands of industry volunteers. He has frequently been asked to testify before Congress on a variety of technology and business issues.
"We're absolutely delighted to have an industry thought-leader of Gary Shapiro's caliber sharing his insights with our clients at INFLECTIONPoint 2014," said Jeff Johnson, Covario Co-CEO. "With his focus on innovation, leadership, and both the U.S. and the global economy, Gary will help set the stage for a dynamic series of sessions to follow throughout the conference."
In addition to Shapiro's keynote address, Covario's eighth conference, which begins with an evening reception Feb. 4 and runs until the afternoon of Feb. 6, will feature insightful panels, interactive roundtables and marketer case studies focused on a variety of issues related to discovery and content marketing, paid and organic search, social engagement and audience targeting, and technology resources that provide insightful metrics and contribute to increased ROI.
The preliminary agenda includes such topics as the future of search and content marketing, the relationship between paid search and social strategies, multicultural and international search marketing, local SEO and mobile marketing, target audience acquisition and engagement, and digital intelligence and attribution modeling.
Digital marketers from most of Covario's client companies are expected to attend, including representatives from Intel, Lenovo, IBM, Sony, Samsung, T-Mobile, Bank of America, Guthy-Renker, and Kelley Blue Book -- to name a few. Key executives from partner organizations like Kenshoo, a leading paid search bid management platform, will also be on hand.
Johnson said that Covario will be heading into INFLECTIONPoint 2014 "with a lot of momentum," as the company was recently named for a record third year in a row as the 2013 Search Agency of the Year by OMMA (Online Media, Marketing and Advertising) magazine. In addition, the firm won several client-related awards throughout the year and earned its highest Net Promoter Scores ever from its customers.
More information about INFLECTIONPoint and registration inquiries can be directed to Covario public relations at pr@covario.com.
About Covario
Covario is a leading independent search marketing agency and software provider. The firm was selected by OMMA as the Search Agency of the Year three years in a row from 2011 to 2013. It was also ranked by Advertising Age magazine among the nation's Top 10 search agencies. Covario offers a suite of SaaS-based enterprise search, local SEO, mobile search, and social media marketing automation tools. Headquartered in San Diego, the firm has more than 200 team members globally, who are also located in Beijing, Chicago, London, New York, Phoenix, San Francisco, Sao Paulo, Seattle, Singapore, Tokyo, Toronto, and other cities around the world. The firm's growing customer base includes global leaders in technology, consumer electronics, financial services, retail, ecommerce, media, entertainment, publishing, and consumer packaged goods. More information is available at http://www.covario.com.
Image Available: http://www2.marketwire.com/mw/frame_mw?attachid=2479842

Contact:
Rick Clancy
Sr. Director, Public Relations
858-397-1532
rclancy@covario.com


Copyright @ Marketwire
Related Keywords:
Home, Internet, Digital Media Software, Web, Search, Social Media, Broadcast, Consumer Electronics, Management, Digital, Internet/Web, Prosumer/Consumer, Business, Internet, Social Media, Search, HDTV, Consumer Electronics, Marketing, Standards/Initiatives, Broadcast Technology, Consumer Technology, Business Issues, HDTV, Software, Consumer Electronics, Marketing, People, Advertising, Awards, USA, Singapore, Marketwire, Sony, Financial, Television, Consumer Electronics, Internet Technology, Business, Entertainment, Internet, Other,
---
Source:Marketwire. All Rights Reserved