More Related Stories
CKNW News Talk 980 Brings TED Radio Hour to Canada
July 02, 2014 --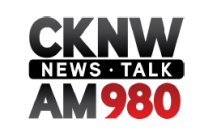 VANCOUVER, BRITISH COLUMBIA -- (Marketwired) -- 07/02/14 -- Vancouver-based Corus Entertainment radio station, CKNW News Talk 980, announced today that they will be airing the popular TED Radio Hour on Saturdays and Sundays from 11:00 a.m. - 12:00 p.m. TED Radio Hour has been embraced by American listeners on NPR since 2012, and CKNW will be the first radio station to bring the program to Canada.
TED is devoted to the power of ideas to change attitudes, lives and, ultimately, the world. Since deciding to take its' world-renowned TED Talk format online, TED has become a cultural phenomenon and will be viewed or listened to nearly 1 billion times this year. The TED Radio Hour is an originally produced radio series that takes listeners on a journey into the world of ideas that become engines of innovation. CKNW will be making the program available in Canada for the first time. This integration comes at a key time, following the momentum of TED moving it's annual conference to Vancouver this year.
"Our partnership with TED is a perfect extension of our brand promise to the CKNW audience - to provide unique, innovative and relevant programming," explains Ian Koenigsfest, Brand Director AM Programming at Corus Radio Vancouver. "We are changing the station to make it more appealing to a younger and more diverse audience. For this reason, we are proud to offer our listeners the first opportunity in the country to tune into the TED Radio Hour."
Hosted by Guy Raz, TED Radio Hour is a co-production of National Public Radio and TED that highlights remarkable inventions, fresh approaches to old problems, and innovative ways to think, teach, and create. Each show explores ideas that invite the audience to see the world around us in a different way.
For more information on TED Radio Hour, visit http://www.npr.org/programs/ted-radio-hour/ and for a closer look at CKNW's broadcasting of the series, visit http://www.cknw.com.
About CKNW News Talk AM 980
CKNW News Talk 980 is Vancouver's source for entertaining, insightful and credible conversations about local news and issues of the day. CKNW is listening to Vancouver and is fully engaged with the community.
About Corus Entertainment Inc.
Corus Entertainment Inc. is a Canadian-based media and entertainment company that creates, broadcasts and licenses content across a variety of platforms for audiences around the world. The Company's portfolio of multimedia offerings encompasses specialty television and radio with additional assets in pay television, television broadcasting, children's book publishing, children's animation and animation software. Corus' brands include YTV, TELETOON, ABC Spark, W Network, OWN: Oprah Winfrey Network (Canada), HBO Canada, Historia and Series+, as well as Nelvana, Kids Can Press, Toon Boom and 39 radio stations including CKNW AM 980, 99.3 The FOX, Country 105, 630 CHED, Fresh FM London, JUMP! 106.9, Q107 and 102.1 the Edge. A publicly traded company, Corus is listed on the Toronto Stock Exchange (CJR.B). Experience Corus on the web at corusent.com.
About TED
TED is a nonprofit organization devoted to Ideas Worth Spreading. Started as a four-day conference in California 25 years ago, TED has grown into a global platform for identifying and spreading those ideas. The annual TED Conference and TEDGlobal Conferences invite the world's leading thinkers and doers to speak for up to 18 minutes. Their talks are then made available, free, at TED.com and through TED distribution partners. Follow TED on Twitter or on Facebook.
Contacts:
Sara Padidar
Talk Shop Media
604.738.2220
[email protected]


Copyright @ Marketwire
Related Keywords:
Canada, Toronto, Marketwire, Inc., Television, Internet Technology, Entertainment,
---
Source:Marketwire. All Rights Reserved