More Related Stories
Arkadin Launches Cloud-Based Video Conferencing Solutions in Mexico
Online Video Collaboration-as-a-Service to Meet Shifting Demand for Easy, Instantly Available Personal Telepresence and Room-Based Systems
March 25, 2014 --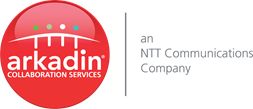 MEXICO CITY, MEXICO -- (Marketwired) -- 03/25/14 -- Arkadin, one of the world's largest and fastest growing Unified Communications and Collaboration services providers, announced today the launch of ArkadinVideo™ powered by Vidyo®, a cloud-based service to satisfy the growing demand for easy, affordable and mobile face-to-face meeting solutions. Available in a simple desktop model: ArkadinVideo HD Desktop, or the more traditional room-based system: ArkadinVideo HD Room, the new generation solution is simple to deploy, with a minimal up-front investment. Its high definition [HD] video-image quality delivers life-like, face-to-face collaboration for a 'just like being there' experience.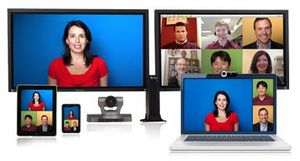 ArkadinVideo can be instantly secured over any internet connection through simple one-click access from desktops or mobile devices. Up to nine video displays are available for multiple participants to securely connect from any computer type or legacy end-point. The SaaS delivery model offers fast, scalable deployment with low cost of ownership, resulting in a high ROI.
Disruptive Technology
The video platform features Vidyo's innovative Adaptive Video Layering architecture, and its revolutionary Scalable Video Coding (SVC) technology. This eliminates the need for the MCU infrastructure required in legacy models, resulting in unprecedented stability, high quality, life-like and fluid images, with speeds that are 25x faster.
Arkadin's audio platform gives participants the option of joining the same video conference via standard phone connections [PSTN] or through internet-based [VoIP] audio that is built into the video conferencing service. This hybrid audio feature substantially expands the potential number of participants in a conference, resulting in more productive day-to-day collaborations with partners, customers and employees. Other audio benefits include a single list of country access numbers regardless of the location of employees or their conference; international conferencing at local access rates, and high resiliency and platform redundancy.
Additional features/benefits:
Intuitive interface with easy-to-use audio and video controls
Reservation-less meetings for fast, flexible access from anywhere
On the go connectivity from any mobile device
Complete range of customer services for easy roll-out, user training, help desk and professional services
"In a highly mobile, global workplace, video conferencing is fast becoming a must-have day-to-day productivity tool in Latin America," said Thomas Valantin, Arkadin's managing director for Latin America. "Our new generation Vidyo solution is perfectly aligned with market trends toward flexible, cloud-based services that offer greater simplicity, availability and scale than the far more expensive and complex legacy systems. Our global demand is a testament to this trend, with revenues growing at 95% y-o-y, significantly outpacing the general market where overall category growth has been modest."
Global Organization Gains Significant Productivity Benefits
HLB International, a global network of accounting firms, with members in 100 countries, needed a high-quality video conferencing service for training sessions and ensuring members had face-to-face contact for enhancing personal relationships. According to IT Manager Abu Bakkar, Arkadin had the edge in meeting all their requirements: "Since many of our accounting executives require a quick and trouble-free way to communicate, ease-of-use was especially important. Cost was also a key factor. We looked at all the major established brands and while they were good systems, the costs in comparison were prohibitive. ArkadinVideo had all the functionality of the big systems, but at a fraction of the cost. We have a whole year's worth of videoconferencing for the cost of six or seven executives to travel to one two-day meeting."
ArkadinVideo is immediately available. For more information: http://www.arkadin.com/mx/le-damos-soluciones/video-conferencia/arkadin-video-powered-vidyo
Link to video: http://www.youtube.com/watch?feature=player_embedded&v=yOYIVg9Tyhs
About Arkadin
Arkadin is one of the largest and fastest growing Collaboration Service Providers in the world. With a vision rooted in the belief that progress emerges from people's desire to share, Arkadin offers a complete range of integrated audio, web, video and unified communications solutions. These services are delivered in the cloud for fast, scalable deployment and a high ROI. The company's global network of 53 operating centers in 32 countries has dedicated local support teams to service its 37,000 customers. As an NTT Communications Group company, Arkadin offers the most comprehensive collaboration and unified communications services for meeting customer needs around the world. For more information: www.arkadin.com.
Embedded Video Available: http://www2.marketwire.com/mw/frame_mw?attachid=2546375
Image Available: http://www2.marketwire.com/mw/frame_mw?attachid=2549467

Add to Digg Bookmark with del.icio.us Add to Newsvine
Copyright @ Marketwire
Related Keywords:
Help-Desk,Internet,Business Issues,Architecture,Finance/Accounting,Finance/Accounting,Marketwire,Internet Technology,Internet,mexico,Other,
---
Source:Marketwire. All Rights Reserved