More Related Stories
Amtel MDM Adds Locked Workspace for Enterprise Android Rollouts
Secure Works Delivers Centrally Controlled Package of Settings & Simplified Home Screens, Blocking Non-Approved Activities and Ensuring Secure Business-Directed Mobile Device Use
October 09, 2013 --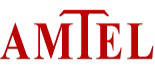 SANTA CLARA, CA -- (Marketwired) -- 10/09/13 -- Amtel (www.amtelnet.com), the leading provider of integrated cloud-based solutions for mobile device management and expense control, today introduced new Android management capability for enterprise device deployments, enabling central distribution of a complete package of settings for mobile device and apps control as well as simplified home screens customized to the organization's needs. Now included with Amtel's Mobile Device Management (MDM) solution, the new Secure Works for Android module eliminates the need to push settings individually while also creating a locked enterprise workspace that increases security, compliance and end user productivity.
The Secure Works solution is designed for field support, fleet management, education, healthcare, financial services and other business environments requiring high security and compliance precautions when mobilizing employees. It allows IT administrators to:
Control how employees utilize company-supplied Android devices, preventing behaviors that can compromise the business or drive up data bandwidth requirements
Centrally configure and push settings for business apps, whitelist and blacklist policies, bookmarks, passcode policies, WiFi, email and more to all users simultaneously
Brand and customize home screens to display only approved apps
Restrict access to non-business apps such as social networks, gaming, movie/TV streaming services, cloud storage services, vendor-installed Android apps and other unwanted programs
Limit browsing to specific URLs
Protect corporate information transmitted to mobile devices by encrypting and sharing it in a secure container, and automatically removing it when users close the business app
The solution saves admin time, eliminates end user configuration responsibilities, and also enables organizations to take advantage of built-in Amtel MDM security features such as geo-fencing. Users have the option to customize their device home screen with a choice of wallpapers and selected widgets.
"Secure Works gives admins total control over how employees use company-liable mobile devices by making it possible to create, distribute and impose restrictions on a package of configurations and settings specifically designed for a particular organization," said Pankaj (PJ) Gupta, Amtel CEO and Chief Architect. "In effect, the device itself becomes a locked workspace or secure container that can be safely used for business purposes. This is the highest level of mobile security available in an MDM solution."
Amtel's Secure Works for Android supports Android 2.2 or higher and is available immediately. Amtel's Mobile Device Management solution also offers full support for Apple iOS smartphones and tablets leveraging iOS security capabilities.
About Amtel
Amtel delivers solutions for the mobile revolution, simplifying enterprise mobility management by securing mobile endpoints, protecting the data and apps that run on them, and controlling mobile expenses. Founded in 2001, Amtel provides a complete suite of integrated, cloud-based solutions for mobile device management (MDM), mobile apps management (MAM) and telecom expense management (TEM). Amtel's award-winning enterprise class mobile lifecycle management solution is used by organizations worldwide for securing mobile devices, protecting content, and taking control of apps for corporate and BYOD devices. For more information, visit www.amtelnet.com.
Add to Digg Bookmark with del.icio.us Add to Newsvine
PRESS CONTACT:
Maggie Perry
S&S Public Relations, Inc.
847-955-0700 ext. 9301
mperry@sspr.com

COMPANY CONTACT:
Joe Kuriakose
408-615-0522
pr@amtelnet.com


Copyright @ Marketwire
Related Keywords:
Home, Displays, Security, Computers/Home Office, Communications, WiFi, Digital Toys, Tablets, Networks, Security, Hard Drives & Storage, Smart Phone, tablet, Tablet, Broadcast, CAD, Management, Streaming, Architects, Computers/Peripherals, Display, Business, WiFi/Wireless, Notebook/Laptop/Tablets, iOS, Internet Media, email, Cloud, Cloud, Mac, Android, Marketwire, Inc., Financial, Communications Technology, Internet Technology, Business, Email, Other,
---
Source:Marketwire. All Rights Reserved